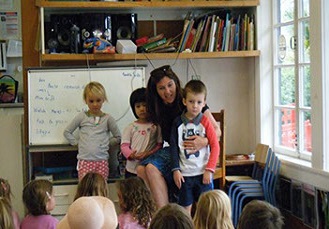 Pt Chevalier Kindergarten
Pre School
Pt Chevalier Kindergarten has a large outdoor space that inspires curiosity and challenges for our young learners, as well as providing active movement.
Here at Pt Chevalier Kindergarten, we have a strong focus on sustainability and are proud to have achieved Silver Enviroschool status.
Pt Chevalier Kindergarten has good links with schools and the community. Everyone is welcome!
PHONE
(09) 846 0897
ADDRESS
30 Walford Road, Pt Chevalier
EMAIL
ptchevalier@aka.org.nz
WEBSITE
www.aka.org.nz/pt-chevalier-kindergart
Pt Chevalier School
Primary
We are a Year 1–6 state school in Point Chevalier, Auckland with a focus on educational achievement for our students in an environment of respect.
At Point Chevalier School we see our most important resources as the people, staff and community. After repeated community demands for a local school, Point Chevalier School was officially opened in June 1925.
PHONE
(09) 846 1359
ADDRESS
7 Te Ra Road, Pt Chevalier
EMAIL
ptchev@ptchev.school.nz
WEBSITE
www.ptchev.school.nz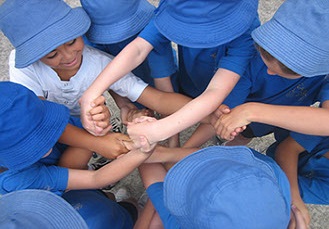 St. Francis Catholic School
Primary
To continue fostering our Catholic faith in a way that nurtures and provides challenges for all children, enabling them to develop as socially responsible, well rounded individuals within a secure and culturally inclusive environment.
The school will reflect the values of Christ as portrayed and lived by St Francis of Assis.
PHONE
(09) 846 4696
ADDRESS
2 Montrose Street
EMAIL
office@stfrancis.school.nz
WEBSITE
www.stfrancis.school.nz/
Pasadena Intermediate
Intermediate
"NURTURE THE WHOLE PERSON AND PERSONAL EXCELLENCE IS ACHIEVED"
Pasadena Intermediate School offers a broad range of programmes and services to meet the needs of a diverse student population. A safe physical, emotional and intellectual environment is a school priority.
PHONE
(09) 846 2169
ADDRESS
Moray Pl, Point Chevalier
EMAIL
pasadena@pasadena.school.nz
WEBSITE
www.pasadena.school.nz