Here in Pt Chev we're all about community and getting together to create a happy environment for everyone. Here are some of the things our community has to offer.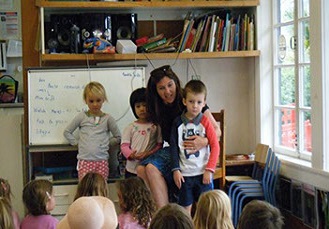 Pt Chevalier Kindergarten
Pre School
Pt Chevalier Kindergarten has a large outdoor space that inspires curiosity and challenges for our young learners, as well as providing active movement.
Here at Pt Chevalier Kindergarten, we have a strong focus on sustainability and are proud to have achieved Silver Enviroschool status.
Pt Chevalier Kindergarten has good links with schools and the community. Everyone is welcome!
PHONE
(09) 846 0897
ADDRESS
30 Walford Road, Pt Chevalier
EMAIL
ptchevalier@aka.org.nz
WEBSITE
www.aka.org.nz/pt-chevalier-kindergarten
Pt Chevalier School
Primary
We are a Year 1–6 state school in Point Chevalier, Auckland with a focus on educational achievement for our students in an environment of respect.
At Point Chevalier School we see our most important resources as the people, staff and community. After repeated community demands for a local school, Point Chevalier School was officially opened in June 1925.
PHONE
(09) 846 1359
ADDRESS
7 Te Ra Road, Pt Chevalier
EMAIL
ptchev@ptchev.school.nz
WEBSITE
www.ptchev.school.nz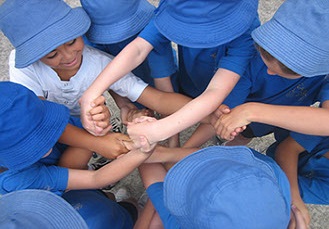 St. Francis Catholic School
Primary
To continue fostering our Catholic faith in a way that nurtures and provides challenges for all children, enabling them to develop as socially responsible, well rounded individuals within a secure and culturally inclusive environment.
The school will reflect the values of Christ as portrayed and lived by St Francis of Assis.
PHONE
(09) 846 4696
ADDRESS
2 Montrose Street
EMAIL
office@stfrancis.school.nz
WEBSITE
www.stfrancis.school.nz/
Pasadena Intermediate
Intermediate
"NURTURE THE WHOLE PERSON AND PERSONAL EXCELLENCE IS ACHIEVED"
Pasadena Intermediate School offers a broad range of programmes and services to meet the needs of a diverse student population. A safe physical, emotional and intellectual environment is a school priority.
PHONE
(09) 846 2169
ADDRESS
Moray Pl, Point Chevalier
EMAIL
pasadena@pasadena.school.nz
WEBSITE
www.pasadena.school.nz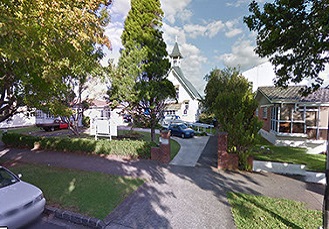 Church of the Ascension
Anglican
We are an Anglican Church currently operating under the structure of "Local Shared Ministry". This means that the ministries of the parish that were traditionally carried out by a vicar are now shared amongst members of the congregation. The members of the Ministry Support Team coordinate the different parts of the overall Ministry.
PHONE
(09) 8465102
ADDRESS
13 Dignan St, Point Chevalier
EMAIL
ascension@ihug.co.nz
WEBSITE
www.ascension.org.nz
Springs of Life Church
Apostolic
Sunday service 4:30 pm All Welcome! Our services are contemporary/charismatic/prophetic in style, encouraging teaching and ministry. Prayer for healing at every service. Small groups meet weekly, please ask. Family oriented topical studies run each term, please see website.
PHONE
(09) 846 3215
ADDRESS
126 Point Chevalier Road, Point Chevalier
EMAIL
office@springs.org.nz
WEBSITE
www.springs.org.nz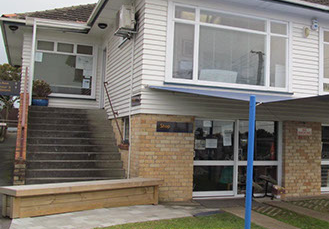 Pt Chevalier Community Centre
The Pt Chevalier Community Centre is available for use by all members of the community. Our location is excellent for people to meet as we are very close to the North-Western Motorway allowing people to come from all over Auckland to meet at a centrally convenient place. There are a number of lovely cafes in the Pt Chevalier arcade and main road within walking distance of the centre.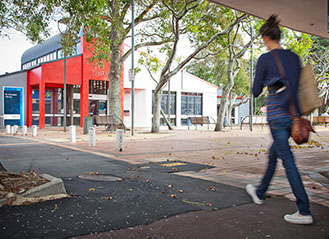 Pt Chevalier Library
All Ages
This is one of the libraries that lives up to the 'community' part of 'community library', getting to know the locals and working to be an integral part of Pt Chevalier.
Oh, and also there's books and stuff you can get out. Or read there if you want, there's plenty of seats.
PHONE
(09) 374 1322
ADDRESS
1221 Great North Rd, Point Chevalier
OPEN HOURS
Mon-Fri: 9:00am-6:00pm
WEBSITE
www.facebook.com/pointchevalierlibrary
Coyle Park
Barbecue, tables, playground, toilets.
Lovely environment covering nearly 5 hectares, fantastic harbour views and a coastal edge characterised by steep cliffs and rock shelf exposed at low tide.There is significant mature coastal vegetation along the cliff top. Defined, well-structured access paths lead from the park to Pt Chevalier beach, along with a number of informal access paths down the cliffside.
FACILITIES
Barbecue, tables, playground, toilets.
ADDRESS
528 Pt Chevalier Rd, Pt Chevalier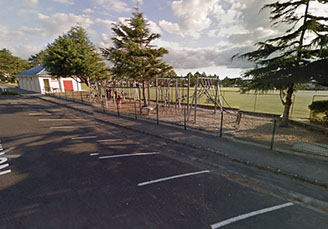 Walker Park
Sporting field, playgrounds, toilets
Tucked right into the heart of Point Chevalier, Walker Park is a public domain with obvious tendencies towards sports. The largest park in the area, it is completely flat and houses approximately five full-sized rugby fields which convert into cricket fields throughout the summer. Through winter Walker Park is home to the Point Chevalier Pirates Rugby League Club. Toilet/shower facilities are available for sporting events there also.
FACILITIES
Sporting Field, Playground, Toilets
ADDRESS
1-35 Neville St, Pt Chevalier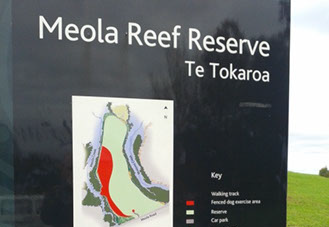 Meola Reef Reserve
Walking trails
Meola Reef Reserve is a very large nature reserve of geological interest covers nearly 15 hectares.
The longest lava flow in the Auckland volcanic field, it contains natural mangroves and salt marsh on the landward end.As a unique reef habitat for intertidal organisms in the Waitemata Harbour, it's a fascinating walk for those discoverers amongst us.
FACILITIES
Walking trails
ADDRESS
171 to 181 Meola Road, Pt Chevalier
Harbour View Reserve
Barbecue, toilets
Access to Pt Chevalier beach.
FACILITIES
Barbecue, toilets
ADDRESS
56 to 92 Harbour View Road, Pt Chevalier